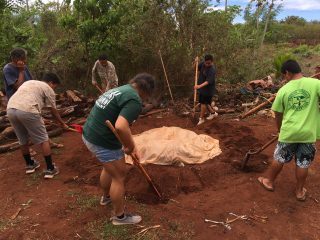 Ho'āla –arouse, stir up, incite, renew, restore, revive, raise
The Ho'āla Hou Department provides prevention services to youth ages 10-17. Department staff utilizes Best Practice or Evidence Based prevention curriculums to educate youths and parents on the dangers of substance abuse/use. We continue to provide on-going substance free activities at various schools statewide and partner with other local agencies. The department also works to develop a variety of prevention curriculum, incorporating Hawaiian values, culture, and practices.
Our 6 project sites primarily serve
West Hawai'i
Hana, Maui
Moloka'i
Leeward, O'ahu
Windward, O'ahu
Kaua'i
Partnership and Curriculum Development
Foster Grandparent Program
Ho'oku'i
KOHO PONO (Positive Action)
Literacy through Digital Media
Pono Choices
Teen Pregnancy
Growing Pono Schools
Bullying
Hoomaluhia Prevention Curriculum
The following books are available for purchase
Standards and Values of the Hawaiian People Volumes I and II
Tales of Our Hawaiʻi: The Histor and Heritage of the Hawaiian People by David "Kawika" Parker
For more information, please call us at 808-535-6700.