The Native Hawaiian Summer School Assistance Program (NHSSAP) is a collaboration between ALU LIKE, Inc. & Kamehameha Schools. This competitive program provides summer school funding assistance to qualified students currently in grades K – 12. Scholarships are available for students attending Summer School at both D.O.E. and private* schools statewide excluding all Kamehameha Schools Campuses.
*Members of the Hawai'i Association of Independent Schools (www.hais.org), excluding Kamehameha Schools & private universities.
Intermediate/Middle
School Credit Recovery
SY 2019-2020
Click Below to Begin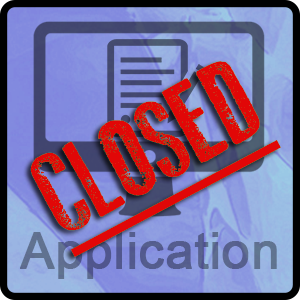 Applications accepted through May 29, 2020, and based on available funding
Due to COVID-19, completed applications should be emailed to NHSSAP@alulike.org or mailed to the following address:
ALU LIKE, Inc.
Native Hawaiian Summer School Assistance Program
2969 Māpunapuna Place, Suite 200
Honolulu, HI 96819

Mailed applications with inadequate postage will be returned to sender
Emailed applications WILL be accepted
Hand-delivered and faxed applications WILL NOT be accepted
Eligibility
Applicants must meet the following criteria:
Students MUST be currently in grades K through 12
Applications must show proof of financial eligibility.


| | |
| --- | --- |
| Family Size | Total Income Not to Exceed |
| 1 | $ 20,259.00 |
| 2 | $ 33,187.00 |
| 3 | $ 45,565.00 |
| 4 | $ 56,243.00 |
| 5 | $ 66,372.00 |
| 6 | $ 77,626.00 |
| 7 | $ 88,880.00 |
| 8 | $ 100,134.00 |
| 9 | $ 111,388.00 |
| 10 | $ 122,642.00 |
| 11 | $ 133,896.00 |
| 12+ | ADD $ 11,254.00 FOR EACH ADDITIONAL PERSON |

Awards are made on a first come, first served basis
Preference is given to students of Hawaiian ancestry
Only complete applications with all required documents will be considered for funding
Documentation of student attendance & grades will be required
Required Documents
Completed 2020 Submission Checklist
Completed 2020 Application Form
Completed 2020 Supplemental Evaluation Questions
Copy* of student's birth certificate (REQUIRED for every applicant)
If student's birth certificate doesn't indicate Hawaiian ancestry, also provide ONE of the following:

Copy* of Kamehameha Schools Ho'oulu Hawaiian Data Center Certification or Letter
Copy* of birth certificate of parent showing Hawaiian ancestry
Copy* of OHA Registration Card

Copy* of ONE of the following documents to verify income:

Verification of public assistance (TANF and SNAP/Food Stamps) WITH Household listing
Most recent federal tax return
Verification of Foster Care through certificates or letters
Verification of Section 8 Housing
WE WILL NO LONGER ACCEPT PARTICIPATION IN THE USDA FREE & REDUCED-PRICED MEALS PROGRAM AS VERIFICATION

Copy* of student's 2nd or 3rd Quarter Report Card (For grades 6-12 ONLY)
Completed & signed 2020 Consent to Release Information Form
*Copies ONLY – No Originals. Submitted documents become the property of ALU LIKE, Inc.
To assure your application has been submitted in a timely manner, participants MUST EMAIL or MAIL completed applications to the Honolulu Office on O'ahu. Other ALU LIKE, Inc. offices will not be responsible for reviewing, collecting or mailing applications.
Information for Summer School Directors, Assistants and School Personnel – ONLY
File Name
Download Links*
2020 NHSSAP Introduction Letter and Instructions
PDF
2020 NHSSAP Poster
PDF
2020 NHSSAP Invoice Form & Grade/Attendance Forms
Excel
PDF
2020 NHSSAP Instructions (If clarification is needed)
PDF
*Right mouse click the link and select "Save Target As." Follow prompts to save the file to your location, taking care to recognize where you saved the file.
Native Hawaiian Summer School Assistance Program (NHSSAP)
ALU LIKE, Inc., Kā Ipu Kā'eo Department
Telephone: (808) 535-6700 | Email: NHSSAP@alulike.org