The purpose of the National Board Certification Scholarship is to provide financial assistance to Department of Education (D.O.E.) and Public Charter School (P.C.S.) teachers and educators seeking National Board Certification through the National Board for Professional Teaching Standards. ALU LIKE, Inc. understands that by helping teachers reach their goals we are ultimately helping our keiki become successful lifelong learners.
Eligibility
As an applicant, you must meet the following criteria:
Be of Native Hawaiian ancestry

All applicants need to submit a Birth Certificate in order to verify Native Hawaiian ancestry. If your birth certificate does not indicate Hawaiian ancestry, ALSO provide ONE of the following:
Copy of birth certificate of parent showing Hawaiian ancestry
Copy of Kamehameha Schools Ho'oulu Hawaiian Data Center Certification or Letter
Copy of OHA Registry Card
Please DO NOT send an original as it will not be returned.

Hold a Bachelor's Degree or higher
Have completed 3 full years of teaching or school counseling (only for National Board Certification, not for Professional Development)
Possess a valid State of Hawai'i teaching/school counseling license. If teaching where a license is not required, have taught in schools recognized and approved to operate by the State
Additionally, the applicant should be a candidate seeking certification with plans to teach in a Department of Education (D.O.E.) or Public Charter School (P.C.S.) in Hawai'i after completing their National Board Certification.
At this time, renewal NBCT applicants are also encouraged to apply.
Jump Start Seminar Scholarship
Summer 2022
Click Below to Begin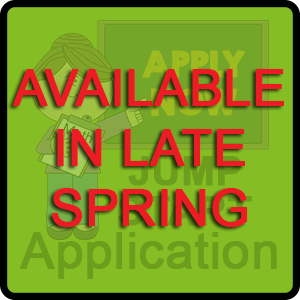 Applications accepted through June 15, 2022, and based on available funding
"The process helped me to recognize the importance of reflecting on my teaching practice and relationship with students, families, and colleagues. The video of my teaching allowed me to analyze my strengths, identify the needs for improvement, and make adjustments to the implementation of the lesson."
– Naomi Kamauoha, Lincoln Elementary
"Alu Like relieved me from the financial burden of going through this process so that I could concentrate on all the other pieces involved in earning this certification. I am very blessed by Alu Like."
– Alanna Kaho'ohanohano, Molokai High
"The assistance from Alu Like, Inc. – National Board Scholarship Program has allowed me to focus on the process of analyzing and reflecting on my practice as a teacher instead of worrying about the financial obligations. Alu Like afforded me the opportunity to go through the NBCT process and work towards becoming a better teacher for the children I teach."
– Sheena-Marie Shimose, Leihoku Elementary
Online Resources
Funding made possible by the gracious contributions of Kamehameha Schools
National Board Certification (NBC) Scholarship
ALU LIKE, Inc., Kā Ipu Kā'eo Department
Telephone: (808) 535-6700 | Email: NBC@alulike.org