Our Purpose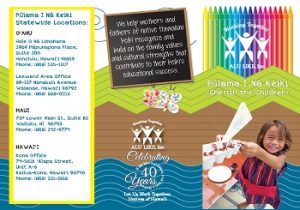 Our purpose is to kōkua mothers and fathers of Native Hawaiian children to prepare their keiki for future educational success.
Eligibility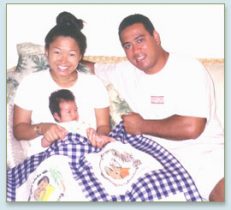 Participation in the program is exclusive to children of Hawaiian or part-Hawaiian ancestry and is completely voluntary. Our goal is to work with families of Native Hawaiian children as young as possible.
Preference is given:
To prenatal families
To families expecting a first or second child
To families of children up to six months old
Services:
Our program offers prenatal and parent/child services including:
Home visits
Workshops
Parent/toddler groups
Cost:
None

This is an illustration for our quilt panels. Ho'olohe, is an important communication skill.
Our baby quilt (kapa) and T-shirt activities show how all children learn through their senses and interaction with their `Ohana and `Aina.
---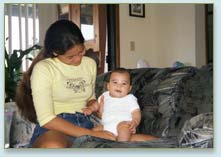 Our Program Specialists provide:
Culturally-based information about prenatal health, childbirth, child development, and child rearing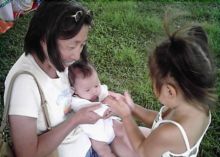 Activities that help families encourage their keiki's interest in learning
---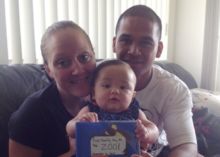 The home is a keiki's first classroom and early experiences affect a keiki's education success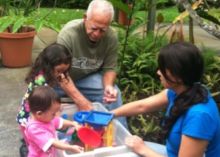 Extended family members are the keiki's first experience with the concept of community
---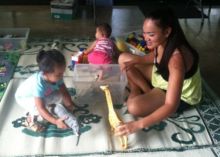 Our philosophy is based on the following set of beliefs: Mothers and fathers are a keiki's first teachers and they want their children to succeed.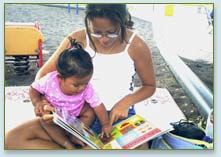 We help mothers and fathers recognize and build on the family values and cultural strengths that contribute to their keiki 's educational success
---
Locations:
O'AHU
O'ahu Island-Wide Services:
Hale O Na Limahana
458 Keawe Street
Honolulu, HI 96813-5125
Phone: (808) 535-1317
Fax: (808) 535-3465
Leeward Area Office:
89-137 Nanakuli Avenue
Waianae, HI 96792
Phone: (808) 668-0553